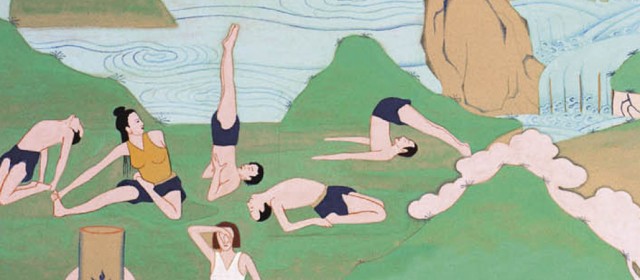 Dzogchen Community The Netherlands aka Rangdrolling is happy to announce corrected date of the Yantra Yoga Open course this spring!
Perhaps it is too much for many of us to spent both days of a weekend learning Yantra Yoga and breathing, could be pretty challenging for a body. That's why we've decided to break it a little. So we can start with one session on Friday evening and on Saturday we can do 2 sessions. Repeat in 2 weeks: Friday evening to recap previous weekend followed by 2 sessions on Saturday.
Friday, 25 May  1 session 19:00-21:00
Saturday, 26 May 2 sessions with lunch break
Friday, 8 June  1 session 19:00-21:00
Saturday, 9 June 2 sessions with lunch break
Details and further info will follow.
Open course means everybody can join, organized specially for newcomers and beginners.
Here is some useful info to check in the meanwhile:  http://www.yantrayoga.net/
If you have any questions: contact us!
Gakyil of Rangdrolling