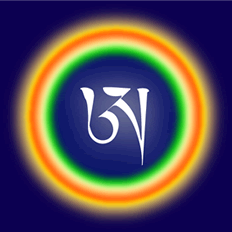 Dzogchen is onze werkelijke natuur of gesteldheid, onze oorspronkelijke staat voorbij concepten. Het doel van het Dzogchen onderricht is ons tot deze staat te introduceren, zodat wij deze oorspronkelijke staat in onszelf kunnen ontdekken. Daarna helpt het Dzogchen onderricht onze twijfel te overwinnen en uiteindelijk de oorspronkelijke staat in al ons handelen, voelen en denken te integreren.
Onze oorspronkelijke staat is vrij van alle beperkingen en conditionering. Het woord Dzogchen betekent "totale volmaaktheid" en verwijst naar een volmaaktheid voorbij dualisme. Dzogchen is geen traditie of religie, maar gaat rechtstreeks naar de essentie.
Het Dzogchen onderricht zoals wij dat nu kennen is afkomstig uit het Tibetaans boeddhisme.
Chögyal Namkhai Norbu was een traditioneel opgeleide Tibetaanse leraar die al in de jaren 70 van de vorige eeuw het Dzogchen onderricht in het Westen begon door te geven. De International Dzogchen Community is de gemeenschap van zijn studenten.
Dzogchen is bijzonder geschikt voor een westerse levensstijl, omdat het goed in onze drukke levens kan worden geïntegreerd. Al onze bezigheden worden Dzogchen beoefening door het onderricht toe te passen.
Lees verder: Transmissie